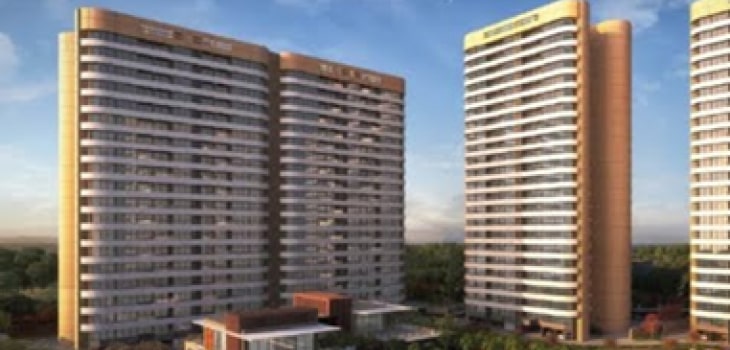 Nestled amongst reputed EON & Magarpatta IT Parks, world-class Amanora & Seasons malls, Kumar Prospera is a luxury apartment project. This residential luxury property boasts of five towers that are 19 and 22 storey high. There are a total of 416 flats offering 2 and 3 BHK flats in Magarpatta, Hadapsar.
Kumar Prospera used modern technology construction for Superstructure called Alu-Form system wherein walls and slabs for a typical floor gets cast at one time (monolithic construction). The use of aluminum formwork gives better dimensional tolerance eliminating chances of warpage/bulging. This technology allows external walls to have better weather-resistant properties and any issues related to external paint damage and water leakages are practically eliminated. Alu-Form construction also speeds up construction at the site without compromising on the quality.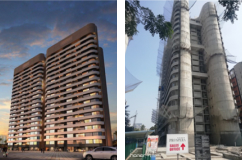 The in-house team led by Mr. Shahewar Bhatti, Design Head at Kumar Properties has designed this project. Mr. Bhatti is also a Life Member of the Pune Chapter of the Indian Plumbing Association.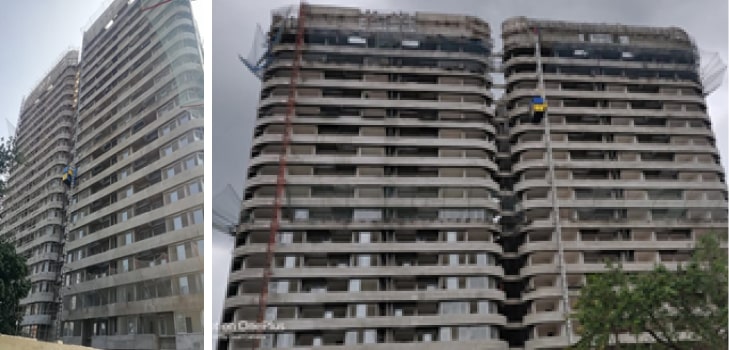 With the new construction technology, the Kumar builder was looking for the drainage piping material that could be prefabricated at the site and the solution should take less time for joints without the help of any machines or tools. 
The builder was conscious of saving shaft space which could be translated into a more saleable area. Project & labor costs along with timely completion were also key concerns for the builder.
Plumbing regulations call for the water trap seal on sanitary fixtures to be always maintained. This is typically accomplished by introducing atmospheric air into the plumbing drainage system via a separate smaller vent pipe going through the roof. But there are limitations to venting with pipes in the conventional way which was a concern for the Builder in house MEP Team.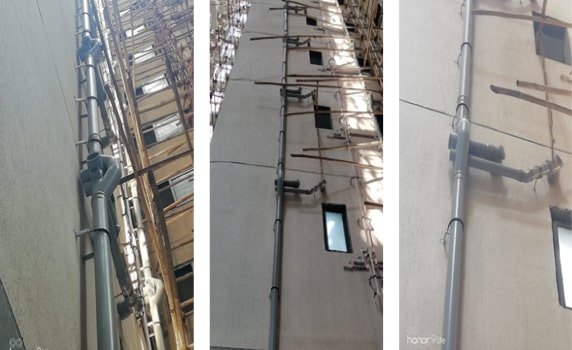 Ashirvad's category and design team worked very closely with the MEP team of the builder to understand the requirement of the project and provide a cost-effective and superior performance system that could add value to the project.  
Based on the height of the building and toilet layout we recommended them our new innovatively developed Stack- aerator v2.0. This Stack- aerator provides a higher flowrate of 8.0 l/s with additional features and benefits. The installation provided a very efficient and timely solution to the builders as it eliminated the need for a separate vent pipe, allowing customers to save space, costs, and installation time while ensuring better system performance.
The 'single stack' solution reduced installation time and material cost by 33% and 10% respectively compared to the 'three-stack' system.
The following products were used
-Ashirvad Single Stack-aerator v2.0
-Ashirvad FlowGuard-Plus® CPVC
-Ashirvad uPVC Aqualife®
-Ashirvad SWR