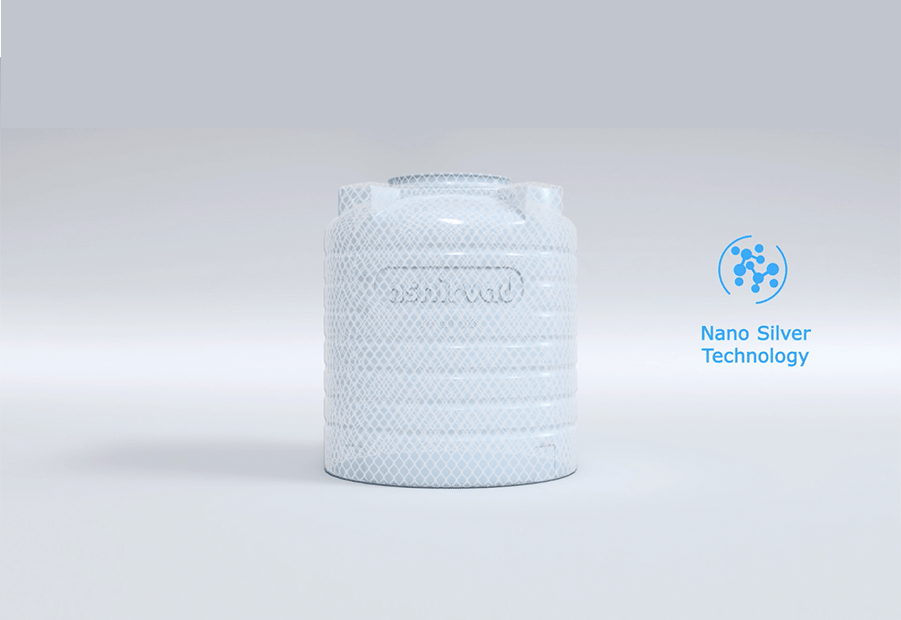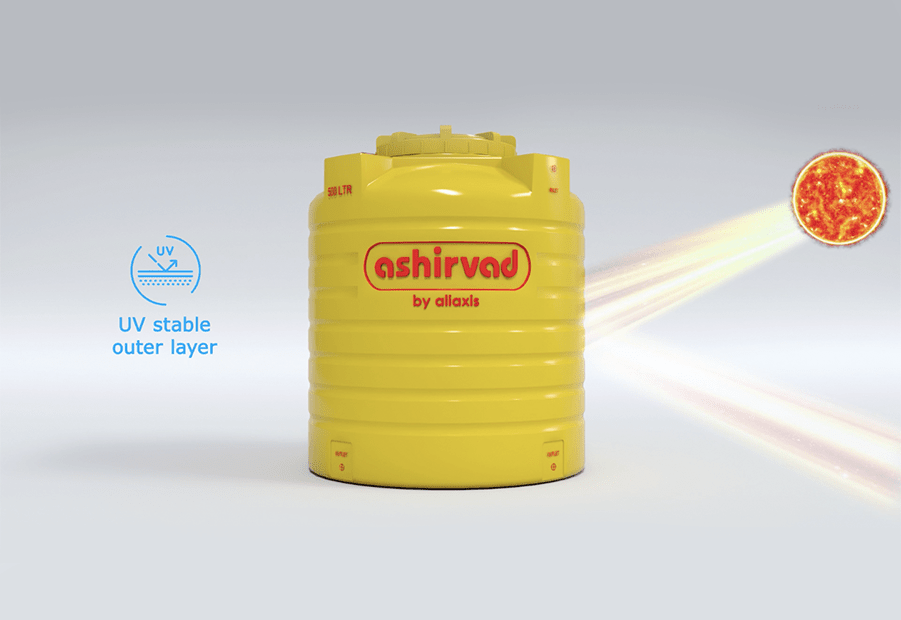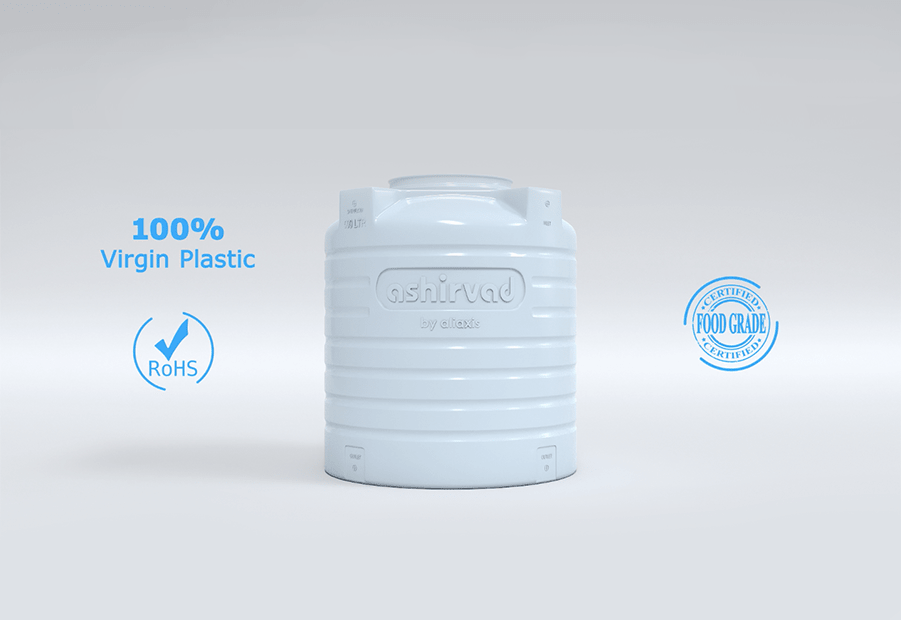 Nano Silver Technology
Cutting-edge Nano Silver technology provides anti-bacterial protection to the inner layer of the tank.

Over time, the recurring growth of bacteria on the surface of the tank makes stored water unsafe for drinking. To keep the inner surface clean and clear of any bacterial infestations, we've introduced Silver-Nano technology that passes the international test standard of JIS Z 2801 for anti-bacteria.
Extra Strong
Triple layer polymer construction adds strength to the tank-body while restricting entry of harmful UV rays.

Ashirvad tanks have high ESCR (Environmental Stress Crack Resistance) which is one of the most common cause of stress failure in water tanks which is further aggravated by environmental interaction. The insulated middle layer uses proprietary material to impart additional strength while restricting entry of harmful UV rays. This quality ensures a longer life for your storage tank which is further backed by Ashirvad's warranty assurance.
Extra Pure
The Ashirvad Pure with Anti-Bacterial layer has been designed keeping in mind to provide hygienic storage solution for your family. This tank is free from hazardous heavy metal such as Lead, Mercury, Cadmium, etc; certified by RoHS (Restriction of Hazardous Substances) which keeps water safe for human consumption.

The use of food grade plastic ensures that the water does not get contaminated when in contact with the tank.

Our use of 100 percent virgin grade LLDPE tanks promises high performance and strength.
Personalize your water tank.
Choose from these exciting color options enlisted below and give your terrace the perfect finish.
Contact Us To Get Best Quote
Visualize your installation with us.
Accessorize your house or environment with Ashirvad curated special tanks.
Try It By Yourself
Step 1
Selecting the 360° view, personalize your tank with the available color, volume and layer options
Step 2
Click on View Live Demo
Step 3
Scan the QR code (if you are viewing in your laptop/desktop)
Step 4
Move your phone to place the tank in your environment

Arjun
"I have been in plumbing for 30 years and I have recommended Ashirvad products to the plumbing associations. I like their product portfolio and would recommend WST to everyone"

Prakash
"I have been connected with Ashirvad for the last 10 years and I am impressed with its CPVC Lubrizol raw material; I will recommend Ashirvad products to every customer"

Dorreswamy
"I have been in this field for the past 20 years and I like the premium quality products offered by Ashirvad; I would recommend it to everyone"

Hemanth
"I have been in plumbing for the past 9 years and have worked in almost 250 plus buildings. I take personal responsibility while recommending and installing Ashirvad products to my clients"

Mallanna
"I have over 13 years of plumbing experience. I can vouch for Ashirvad products and its premium quality"

Parmesh
"I have done plumbing work for over 500 plus homes in the past 15 years; For the first time, my customers are excited about the water tank. The nano silver technology, the colors, and sizes are very much appreciated by my clients"
Get Featured
Share your water tank installation photos with us and get featured on this page!
Get Quote